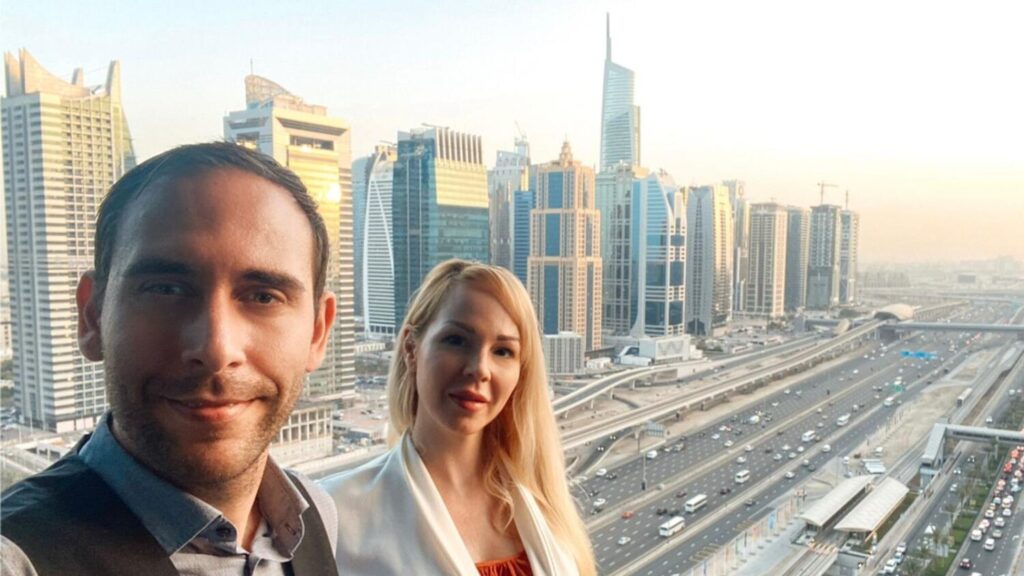 Dennis Koutoudis and Emily Pappas are globally known for their ultimate expertise in the optimal utilisation of the LinkedIn platform. They are considered gurus of LinkedIn who have recently shifted to Dubai. They have taken their company LinkedSuperPowers to Dubai with a vision to help individuals and companies in the UAE with their professional goals, and achievements. The core focus is to let these businesses or individuals make the most effective use of LinkedIn.
In 2014, Dennis Koutoudis and Emily Pappas launched their company, LinkedSuperPowers, making LinkedIn the most powerful tool for business and career-oriented individuals. They understood the platform's potential for the business community and begun training / coaching people to it.
Over a short period of time, their team became successful and recognised globally. Due to the considerable growth of their company, right now, they have multiple offices in three different cities around the globe (Athens, London & New York), other than Dubai. Their expansion in Dubai is significant evidence that the LinkedSuperPowers team is now all set to serve its clients in-person in the UAE. Although, they have previously worked with some high-profile UAE clients, but now a physical office will bring more strength to the business in this region.
A LinkedSuperPowers representative briefed about their latest venture, "We are content about our journey so far. Our company has grown to a huge level, and after New York, Athens, London, and now Dubai, we are determined to take our footprint to many other countries. Our founders do have high hopes for the business potential of Dubai and the UAE in general."
Both Emily and Dennis and have massive followings on social media. So far, they've provided assistance to many individuals, entrepreneurs and company executives. Some of the he executives they've served are from leading companies like IBM, Google, Amazon, Nokia, Philips and more. Leading media groups like Forbes, Fortune, CBS, HuffPost, CNN, and Entrepreneur, have recognized their phenomenal work.
If you want to learn more about their business, check out their official website https://linkedsuperpowers.com/. Add them on Linkedin for more details:
Dennis Koutoudis: https://www.linkedin.com/in/denniskoutoudis/
Emily Pappas: https://www.linkedin.com/in/emilypappas1/
Source: https://www.khaleejtimes.com/kt-network/globally-recognised-linkedin-experts-dennis-koutoudis-and-emily-pappas-relocate-to-dubai